There's some part of me that has a sadness. Our world of electronic cigarettes has been turned upside down into this mass manufactured and commercialized e-cigarette industry. Though I know it would reach this point at one time or another, the passion inside me curses it because of the experiences it now offers. See, there was a time in this industry where things were smaller grouped; a time where I first began vaping a bit more than three year's ago. I received this crazy, exciting, fresh and quite puzzling experience that I want to continue to keep alive. It's tough for me to explain; it's like holding onto a memory of when your dad first taught you how to bait a hook or ride a bike. Those days in this industry were my glory moments. I love this industry and all that it's done for both myself and you, but if I can revisit that experience I first received, it would be priceless.
I wanted to share this story of Mark Dolan, because in my eyes, and many others, he's truly a legend in the e-cigarette industry. This is the story of Mark Dolan, a vaping legend.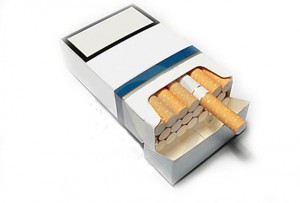 Mark Dolan smoked two packs of tobacco cigarettes for a lengthy 30 year period. Like many, Dolan tried multiple routes to end the 30-year habit, but all attempts failed.
"I had been trying to quit ever since I started it seems," said Dolan.
Dolan tried everything, yet nothing seemed to fight the urge, that was until August 2009, when he discovered electronic cigarettes. See, Dolan is the type of person who puts his best foot forward, gives it his all, and really puts everything out on the table when he jumps into something new. He first began his e-cigarette journey with not just one device – he actually began with 3; starting with an 801, 510 and a 901. When it comes to vaping, Dolan is a "dinosaur" as he calls himself, so many of you may not relate to other e-cigarette threading types. However, you may recognize "510" being it's become the industry standard.
Wanting to take advantage of this new-found e-cigarette experience, Dolan wanted to learn, share and meet others that were using these devices. That said, he joined VaporTalk, an electronic cigarette forum that gained quite the popularity in its time.
Dolan started woodworking when he was just 14 years of age and continued his woodworking skills throughout his years. Before electronic cigarettes, he put his talent to good use by creating furniture, decks, and one of his most well-known creations, handcrafted wooden pens, among many more. With Dolan's new-found discovery of electronic cigarettes, and at a time where devices were transforming into what we now call "Mods," he began creating some of the most beautiful wooden mods this industry has ever seen. His first work of art, which was labeled by the community as #MarksMods, was made of Marble Wood.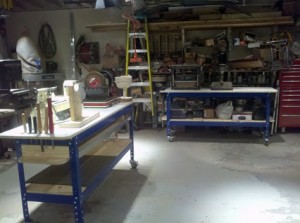 During this portion of vaping history, owning a MarksMod was something of rarity, and still is to this day. These works of art weren't mass-produced, they were created one-by-one in Dolan's 2-car garage turned woodworking shop. Though the garage was of course made for cars, there's something about the wooden material and the smell the wood releases into the close quarters that erks Dolan to create yet another masterpiece.
When Dolan would create these mods, he would give them away to the community. Each mod created was stamped with its own number in the order that it was made. The giveaways held for these handcrafted mods were very slow, often months in between. By slowly giving away these mods to the vaping community, the mods gained a sense of rarity and there's been a lot of hype in obtaining one of these mods ever since.
Dolan has only made 184 MarksMods, but that doesn't mean they've all been given away. He still owns mod #1, #100 and #111, which have been kept with a story behind them.
This is at a time where I have given away about 60 MarksMods. My Wife asked me one day when I would stop giving them away, and I told her I would stop when I give away the #100 MarksMod.
Dolan stuck to his word, but there is a bit of trickery involved on his part. He decided to keep the #100 Mod, but continue to give the following mods made away as usual. Dolan told his Wife that he would stop once he gave away the #100 mod, and it just so happens he still hasn't given it away. Moreover, the crew at VapeTV have vowed to break anyone's legs who accepts the #100 MarksMod.
Dolan has kept #1 for himself and as a memory of the beginning of MarksMods, he kept #100 for the reasons stated above and to save the legs of another vaper, and #111 because it looks, well – let's just say it could turn into a lady guided toy. You can see the pictures of the 3 MarksMods Dolan has kept in the featured image above.
---
Though I wanted to share Mark Dolan's story to hopefully give you the best visual of the type of e-cigarette experience I first received as a new vaper, I know you will never quite understand or see it as I do. However, by sharing this story, I do hope that it will keep a part of my vaping history alive, as well as Mark Dolan's.
Note: If you would like a chance at winning a MarksMod, you can. MarksMods are still being given away to this day. The best way to get your chance is by following @markspens on Twitter. This is where he announces his contests. You can visit his website at www.MarksPens.com
Mark, thank you for participating in this article and thank you for making my vaping experience one worth remembering, and sharing with the rest of the world. In my eyes, you are a true vaping legend.
Shout-out to those I met back in the day, from VaporTalk, VapeTV and TinyChat! Still remember you, still miss you, still love you! Hope you all are doing well!
---
Interested in seeing what Mark Dolan can do with his woodworking skills?  Check out the pictures below.