The Vapor Technology Association, one of the vaping industries leading trade associations is reaching out to consumers who want to help fight the regulations put into effect by the FDA earlier this week.  As we all know, having these inane regulations removed or at least some parts of them altered to make life as a vaper bearable in the future is a long, drawn out, multi-pronged attack.  We have lawsuits preparing to make the headlines starting in October as well as different avenues of approach through Congress.
We have previously discussed, in length, the steps that we should be taking daily as vapers; contacting legislators and State representatives via email and phone, asking them to get on our side in this fight as the FDA are making a terrible mistake, regardless of what they would have the public believe.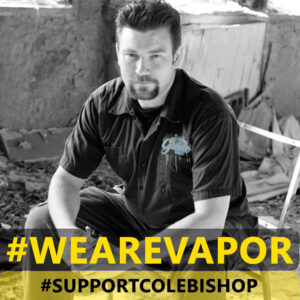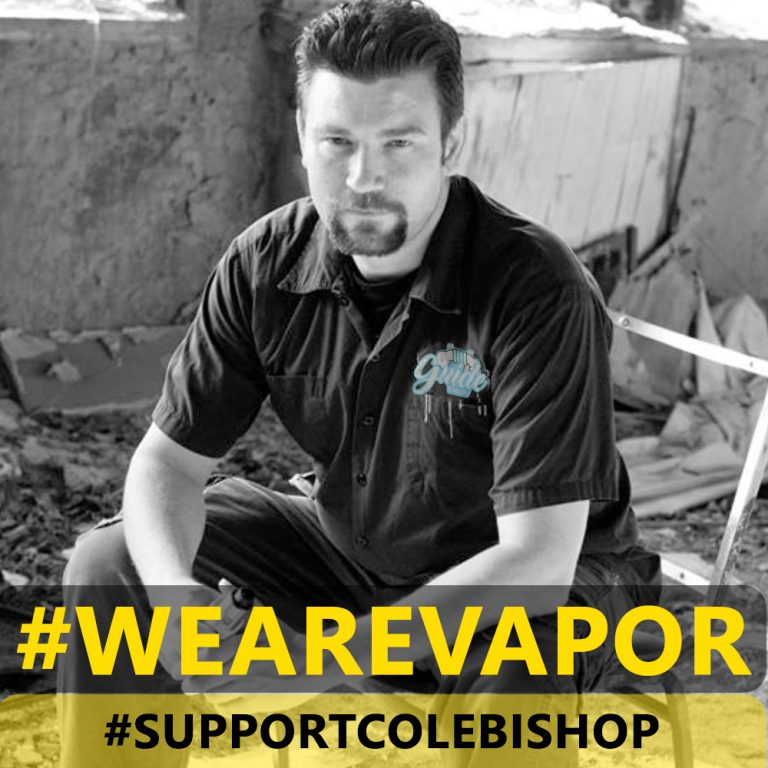 While there are different avenues for different trade associations, the main goal right now is to change the predicate date that the FDA has imposed on vapor products or by the end of 2018 anything that hasn't gone through a costly process and been approved by the FDA will be gone.  For anyone holding out hope that the FDA will be lenient and let you keep your favorite e-liquid line on the market, bear in mind that the FDA have only ever approved 1 Pre-Market Tobacco Application.  Our products do not qualify for substantial equivalency, the FDA's other method of application because apart from one rubber cigar, no vapor products existed in the US market in 2007.
The Vapor Technology Association are backing and pushing for a piece of legislation known as the Cole Bishop amendment, a temporary solution to the predicate date dilemma that has been attached to the Agriculture and Rural Development Appropriations bill adds 4 lines of language that change this date from 2007 to 2016, preventing the FDA's defacto ban from taking place.  It does nothing for the stifling of innovation, but that is a different battle for a different day.
What The VTA Needs From You
As far as advocacy efforts go, this one couldn't be any simpler and if we could get every vaper in the United States to take part, and have them ask their families and friends too, this statement made has the potential to be the loudest single sound ever made by the vaping community.
STEP 1.
Pretty much everyone has access to a camera phone and social media- these are the tools you are going to need.  Take a photograph, either of yourself or with friends. If you can take it in front of your local vape shop because it is going to make an impact.
STEP 2.
TAG YOUR ELECTED OFFICIALS! Go to http://cqrcengage.com/vaportechnology/federal and enter your address in the Find Your Elected Officials box. Then, click and scroll down to find your Representative and your 2 Senators. Write down their Twitter and Facebook handles so you can tag them in separate posts.
STEP 3.
POST YOUR PHOTO WITH A MESSAGE! Post your photo to Twitter and Facebook using #WeAreVapor and #SupportColeBishop with one of the simple messages below and tag your representative.

For Twitter, choose one of these suggested Tweets:
@[REPRESENTATIVE] Vaping saved me. Now we need you to #SupportColeBishop and save vapor in our state! #WeAreVapor [INSERT PHOTO]
Together #WeAreVapor! @[REPRESENTATIVE], vaping saved me. #SupportColeBishop and preserve my choice to vape. [INSERT PHOTO]

For Facebook, use this suggested post:
We are consumers, employees, and supporters of small businesses in our state. Together, #WeAreVapor! @[REPRESENTATIVE] Vaping saved me. Now we need you to #SupportColeBishop and save vapor in our state. [INSERT PHOTO]
This is important – Make sure you use both these hashtags: #WeAreVapor #SupportColeBishop
It will probably take you less time to get this done than it did to read this post, simplicity at its finest and if everybody participates it will be a very visible way to show not only the representatives we are contacting, but our friends, families and social circles that we are unified and fighting a single battle.
The number of people in this country who still have no idea what vaping actually is, let alone why we are fighting for it is insane.  Lets all put our faces out there so these officials know exactly who we are and give them an incentive to back millions of people, rather than focusing on the fear mongering and disregard for science that the FDA is putting out in the mainstream.
The Vapor Technology Association are working tirelessly to ensure your rights as vapers are kept intact, jumping in on this one will be our way of saying thank you!