In my recent Vape Blog entry I told you about the opening of a new vape shop in my town. This post is primarily focused towards local friends to update them with progress, but I hope those of you who are browsing the GuideToVaping website find the words or video some-what interesting enough to keep you entertained. I really try!
For those of you who didn't get the chance to read my last blog entry in this series of posts, you can do so here to get you up-to-date: Different Experience From A New Local Shop | Guide To Vaping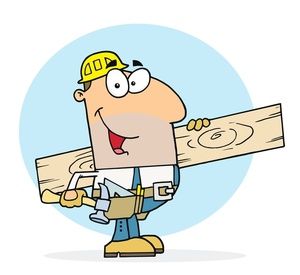 Now that you're up to date, let me fill you in with the progress: the backroom door is on the wall, the wall has been trimmed and painted, the display cases are finished and product has filled the shelves. The full motion flat-screen mount is up, the very large vinyl Crimson Vapor decal has been added and the backroom is partially finished and ready for business.
There will be 3 posters that will go on the wall to the far right, which displays electronic cigarette and e-liquid information text that has been provided by Guide To Vaping. Towards the corner and beside the large front window will be a table and chairs for people to hang around, talk e-cigs and vape proudly.
I have high expectations for this shop. It isn't that I treat it any different from any other shop that I've visited, it's that this shop treats me differently. I enjoy visiting the shops here locally and the one's out of town, but with this shop I can set my own vibe, work on my laptop, hangout, and talk e-cigs for as long as I would like without feeling rushed or too much like a vape nerd. What do you expect? I run a blog where all I do is talk about vaping…
The video above is a quick virtual tour of the shop that I made, and this is as it stands now. There is a bit of more work to be completed as you can see in the video, and then it's open for the public. I'll be hanging around the shop a lot once it opens to help in any way that I can and to use my experiences for content use on GuideToVaping.com. If you have friends or family that smoke and are interested in switching to electronic cigarettes, bring them by and I'll answer any questions they may have.
For those of you who are from the Dothan, AL. area, I have a Facebook page for us vapers to keep in contact – join the group and interact: Dothan Vapers | Facebook