Cheap ejuice has impacted the vaping industry in several ways, becoming the best thing to ever happen for some manufacturers, while not so much for others. In this article we want to bring to light how cheap ejuice has impacted the vaping industry and those involved in it, be it a manufacturer, vendor or consumer, it has affected us all in some way. In this tale, there is no double-edged sword, just a story of how one man benefits and the other gets the shaft.
There are mixed feelings when it comes to the manufacturers of ejuice, some seeing it as a way to gain more customers by reaching a lower price bracket. For the vendors it's all glory because they now have a cheap ejuice product that could be used as a marketing strategy to pull in more traffic. Consumers, however, it simply couldn't get any better – let the manufacturers battle it out, watch as they continuously lower their prices to one-up the next guy, and reap the benefits from unbelievably low prices on cheap ejuice. Seeing this article, there are some manufacturers that are loving me for this topic, while others are hating me for even bringing it to light so others can pounce on it. It will be a love/hate thing from vendors as well because some want to attract more customers, while others rather see higher profits. But the consumers… the consumers will be outraged. Before I go any further, you must understand that this article isn't a ploy to persuade companies, brands or manufacturers to increase the value of ejuice or bring back some stability to the market, it's simply to shine a light on how the sudden price drop in ejuice has impacted the vaping industry. As a blogger and vaper since 2011, I've seen the quality of ejuice, label designs and price fluctuate very often, but I've never seen the cost of a bottle of ejuice drop so dramatically.
The Manufacturers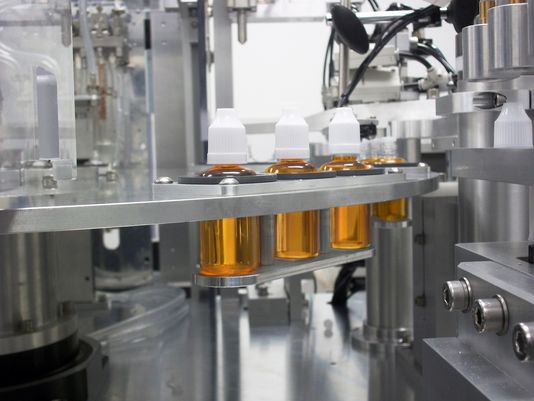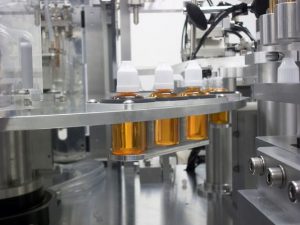 There is a current battle being fought behind closed doors when it comes to the ejuice manufacturers. You have one side of them enjoying the capability of selling directly to the consumer and actually making headway over popular vendors, while you have another side that's disgruntled with the ridiculously low price cuts, nearly forcing them to lower their prices and take on lower profits. You see, in the past ejuice manufacturers typically didn't sell directly to the consumer because the brand itself either didn't have a large enough following to compare to that of a popular vendor, they didn't have enough of a marketing strategy to pull in consumers, and they simply couldn't compete with the prices vendors offered. This part may confuse you a bit but just read carefully. Wholesalers from all over the world would buy in bulk and get ridiculous price cuts on premium ejuice. They would then wholesale that ejuice to vendors below the ARP (average retail price) set by the manufacturer. So, if the manufacturer wanted to sell directly to the consumer they couldn't because it would mean dropping prices below an ARP they've set for authorized wholesale accounts, also known as a conflict of interest and they would take on lower profits.
There are then those manufacturers that are now creating multiple brands, selling directly to the consumer, and offering what is now seen as the lowest priced ejuice to ever plaster the market. For these manufacturers, life is great now. They're getting loads of customers, quickly building brands what seems like overnight, building a customer base they can use for a new brand, and receiving loads of cash during the process. But don't think for a moment that it's all bright and sunny for this type of manufacturer. In fact, the manufacturers doing this are receiving a lot of bad talk from other manufacturers within the industry and they're being looked at very differently. Not that any of them give a shit, to be honest.
The Vendors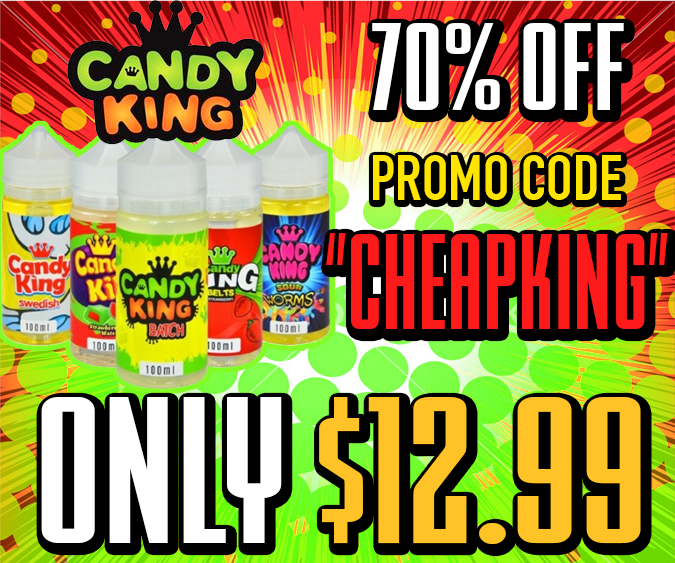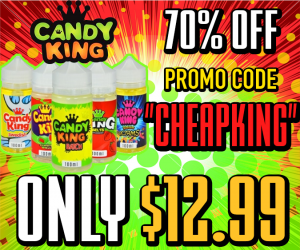 Cheap ejuice is a great thing for some vendors, while for others it isn't so great. While some vendors love the idea of cheap ejuice because it gives them the opportunity to reach customers at a lower price bracket and could be used greatly as a marketing strategy to pull in more traffic and up their customer base. Using cheap ejuice as a marketing strategy is a perfect solution to draw in more customers where they then have the potential of selling other products that may catch the customers eye during the shopping session.
It could be seen as a win for some vendors but that isn't the case for all of them. In fact, many vendors do not like this price drop because it too is cutting into their profits. If an ARP isn't being maintained across the board, that means other brands they carry are less likely to sell. This will then force them to drop that brand and take on less profits from selling cheaper brands. And if you didn't know, ejuice and coils are where these vendors make their money, not from the mods or tanks.
The Consumers
Many of you that are simply consumers probably don't like that I'm even bringing this up, as it could spark a rift in manufacturers to stand up and try to push the value of ejuice back to where it once was. However, believe me, the prices will remain the same or possibly even see a slight drop before the FDA steps in to stabilize it all. On another hand, many or probably all the consumers are loving cheap ejuice. I mean, who doesn't enjoy getting the same great product while spending less. What makes this all even crazier is that 30ML bottles used to be $20-$30, and now you can get 240ML bottles for as low as $22.
The Conclusion
Whatever your stance is on cheap ejuice, there's no doubt that it's something that's had a huge impact on the vaping industry and everyone involved in it. The manufacturers can deal with it all on their own and how they would like, but I, as a consumer, I'm loving it and sure as hell taking advantage of it. In spite of all that's going on between these manufacturers and vendors, I'm wondering if there's a way to start a battle between the mod manufacturers so we can take advantage of those prices as well. Chill, I'm just joking.