With a market of innovation and profound growth, a vapers buying guide is essential this year as a plethora of new products enter with arms wide open.  There are so many choices that it feels as if variable wattage mods, clearomizers and rebuildable atomizers are calling your name.  It must be understood that manufacturers listen to consumer feedback and devote a whole research and design department catered to exactly what you want and then add even more to its features and appearance to send you over the edge for an immediate purchase, even if you've just purchased its predecessor merely months before.  This is just how the vaping market runs and it's what has built this more than $2 billion industry.  Ultimately, this market thrives from you, the customer.  Since our purchases are so vital and with the expectation of many more continuing to enter the market, we feel that it is necessary to share this complete vapers buying guide for 2015.
Vapers Buying Tip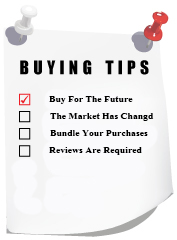 Buy For The Future:  When you're looking to make a purchase, you'll want to buy with the future in mind.  What we mean by this is that you should look for a device that will stand the test of time and has the right features to be applied to many applications.  In other words, you'll want to find a device that not only can accept low resistance coils, but also has enough wattage to be used with even the lowest resistance available.
The Market Has Changed:  The market has changed quite a bit as it continues to grow substantially.  Since the market has changed so much, more advanced products are being offered in the vaping market, and where tube-shaped devices were once the hit, box mods and sub-ohm clearomizers have now taken over.  The reason for this is because these products produce better performance, which in turn delivers a better result.  We're not telling you to follow the crowd, but we are recommending that you purchase these advanced products since they cater to both, new vapers and more experienced vapers.  If you're concerned with size, "mini" products are available that still offer outstanding battery life.  If price is an issue, there are plenty of products that are now available with a low price and high performance.
Bundle Your Purchases:  When purchasing vape gear, compare prices and gear available with several vendors.  If one vendor is a bit higher priced, but has all the gear you're looking to buy in stock and available, then it may be a good idea to go with the higher priced vendor since most offer incentives for larger purchases.  When you bundle your purchases with a single vendor, you also save on shipping costs.  However, we highly recommend that you do not sacrifice purchasing something that you feel would improve your vaping experience just because you're wanting to save only a few dollars or wanting to stick with only one vendor.  Make your purchase(s) based on your satisfaction.
Reviews Are Required:  Before making a new purchase, reading and watching reviews are required.  Do not go into an investment blind, search the latest reviews on that product and its standard retail price so that you know you're getting a product that not only sits well with the rest of vaping consumers, but also so that you don't get screwed from overpaying.  You can trust GuideToVaping.com as a reputable source for information and reviews on today's vape products.
Buying Local:  If you're buying local, expect to pay a higher cost than what is available online.  The truth is, these shops have to mark their products higher to keep the lights on.  However, even though you're paying a higher cost, you're also getting the product right then and there with no wait times.  In other words, you're paying a little more to get your product the same day, and if you compare that with products online to get them same day shipping, you're paying the same price, if not less.  One thing we highly recommend though, is to compare prices with one store versus another and also compare the prices locally versus prices online.  You can decide for yourself what is the best choice to go with.
Buying Online:  Buying online is pretty easy.  You must compare prices with as many online store's as possible.  We do this with our household products purchased online already and when buying your vape products, it should be no different.  However, you must understand that just because one store has a better price doesn't always mean you should go with them.  Purchase from a store that is the most reputable and has good reviews.  Let's use FastTech as an example: they have super low prices on products, but you have very long wait times.  It's all about what you're willing to sacrifice and how comfortable you are with your purchase.
Buying E-Liquid
Buying e-liquid can easily become a hassle since there are so many options available.  In fact, e-liquid is the most sold product within the vaping market, strictly because in order to vape, you must continue buying e-liquid to vaporize.  With so many options available, which brand do you buy, from what company and once you figure that all out, you still have an enormous amount of flavors you have to choose between.  This buying process for e-liquid can become overwhelming, but I'm sure our tips will help you narrow it down.
Buy From Trusted Brands:  With so many e-liquid brands available on the market, how do you find the ones that are most trusted?  Brands that have a lot of reviews and are popular within the market, receiving a lot of hype and word of mouth are typically the ones that are most trusted.  If massive amounts of people are using the product with little complaints, obviously the manufacturer of the e-liquid can be trusted.  Here's the deal… right now the market is super competitive when it comes to e-liquid just because there are so many manufacturers that make it.  With that said, they are going to offer the best product possible to beat the next manufacturer.  While it's like this, I highly recommend you take advantage of it, because they popular brands may decide to raise prices in the future.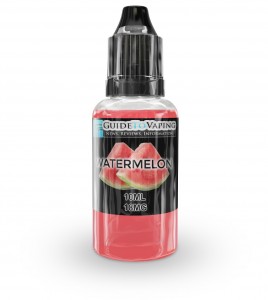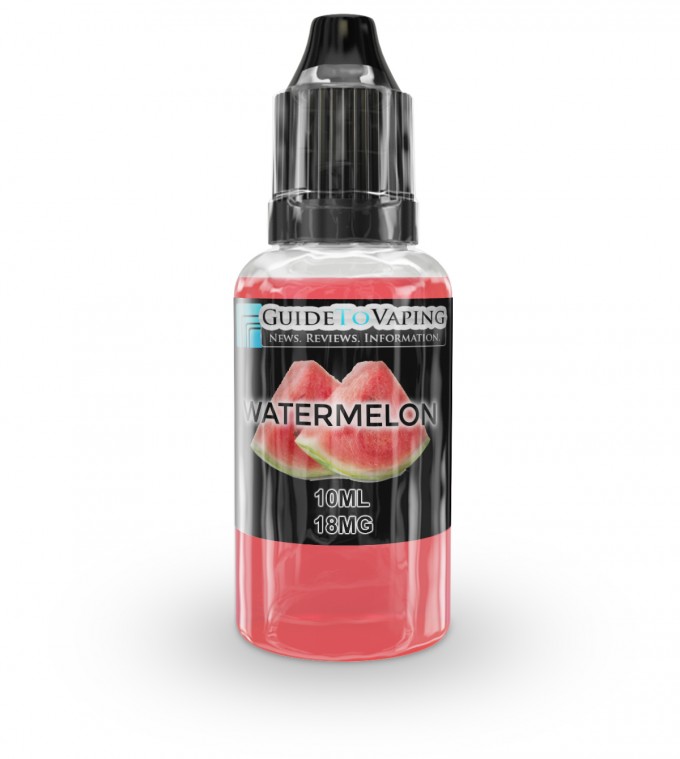 Find An Authorized Distributor:  Chances are, if they're carrying the e-liquid brand you're wanting, the company is an authorized dealer.  The best thing to do when choosing the right company is to do research on that company, see what company the review's are pointing to for that brand.  If most reviews are pointing to "Company A", in this case, you may want to follow the crowd instead of going with "Company B".  Overall, go with a company you feel most comfortable with after reading reviews and doing ample research.
Samples Are Ideal:  Obviously, samples are ideal for when you're just purchasing e-liquid or a new brand.  However, not all companies offer samples these days, so we highly recommend purchasing the smallest bottle sizes available.  In addition to your purchase of e-liquid, we believe that you should purchase 2 totally different types of flavors.  The reason for this is that it will give you a taste of different flavor types and it will help you decide which 'type' of flavor you'll want to buy when you return for another purchase.  Also, we feel that only buying one flavor will limit your thoughts of that brand.  For example, if you buy one flavor, you try it and don't like it, it may turn you off from buying anything else from that brand.  Flavors differ, so we recommend that you purchase at least 2 flavors to get a fulfilled thought.  If those 2 flavors have the same base taste that you're not too fond of, it's very possible you aren't going to like the other flavors that are available.  All brands have a distinguished base taste to them, and you'll notice them as you try more and more e-liquids from different brands.
Choose Your Mix:  You must choose the right e-liquid mix for the right product that you're using.  For example, if you're going to be using your e-liquid in a sub-ohm clearomizer, then it's best to choose an e-liquid with a mixture no greater than 70% VG.  If you go with a higher PG percentage than 50%, you may flood your coil because the e-liquid is so thin.  If you're going to be using a rebuildable dripping atomizer, it's best to use a high VG e-liquid, because with a higher PG mix, you may not be comfortable with the throat-hit and you may feel the flavor is too potent.  This is just something you'll learn throughout your vaping journey.
Nicotine Strength:  Knowing your nicotine strength is vital to your vaping experience.  If you purchase a bottle of e-liquid and start getting a fuzzy feeling or getting headaches, it's very possible that you need to drop your nicotine strength, as it's too high.  You also need to know what nicotine strength to get for what product you're using.  If you're using a sub-ohm clearomizer or rebuildable dripping atomizer, chances are you need to reduce your nicotine strength greatly since those type of products will increase the throat-hit.  Trust us, dripping 24mg will tear a hole in your throat.
E-Liquid Brands We Personally Use:
Texas Select Vapor E-Liquid

Texas Select Vapor's Trail Chaser E-Liquid Line
Buying A Starter Kit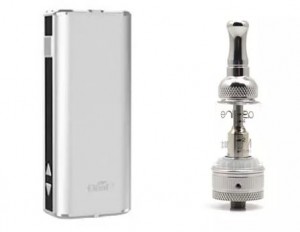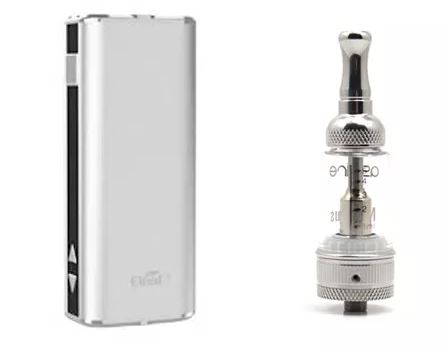 Finding a starter kit that is actually up to date with today's features will be a bit difficult.  The market moved some-what away from starter kits and now consumers are more or less piecing together their preferred setup.  The reason for this is that there are more options available now.  Since there are so many options, users are mixing and matching different devices with different clearomizers and rebuildable atomizers.  It may be a bit more confusing these days compared to earlier on in this market, but believe me, the market has moved in a much better direction.
We have, however, found a few starter kits that already existed or have contacted the stores to put together for us to recommend to you.  These few starter kits we recommend are different from one another, separated by quality and budget.  Obviously, if we recommend a product that costs more, you'll be paying for a higher quality starter kit that is known throughout the industry as more valuable products.  The starter kit we recommend that is more budget friendly will contain a device that is less expensive, doesn't come with the quality you would see in higher priced devices, but still does the job well.
To inform you more on a starter kit, read along to learn what should be expected.  A starter kit should come with the device itself, a battery, a way to charge the device and a clearomizer.  Not all starter kits, however, will come with a battery for the device.  Some starter kits contain just the device and a clearomizer.  Also, some device's have batteries that come with them and are internally charged, meaning you can't take the battery out to charge it.  Device's like this will have a way to charge via a micro-USB port.
Starter Kits We Personally Recommend:
Buying A Mod
When you buy a mod, we understand that it's a big investment for you, especially if you're newer to vaping.  If you plan on taking your vaping journey serious or even if you're using a mod to get by, you always want to make a smart investment no matter where your money goes.  To be quite honest, it doesn't matter if you're purchasing a camera, a cell phone, or hell, even a hair dryer, when you purchase a product, you're making an investment in that product will be worth the money.  That said, when you are buying a mod, you want it to stand the course of time to get your moneys worth.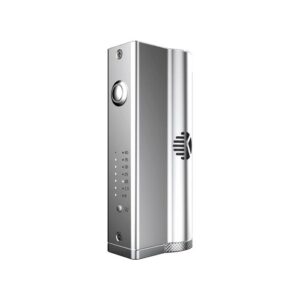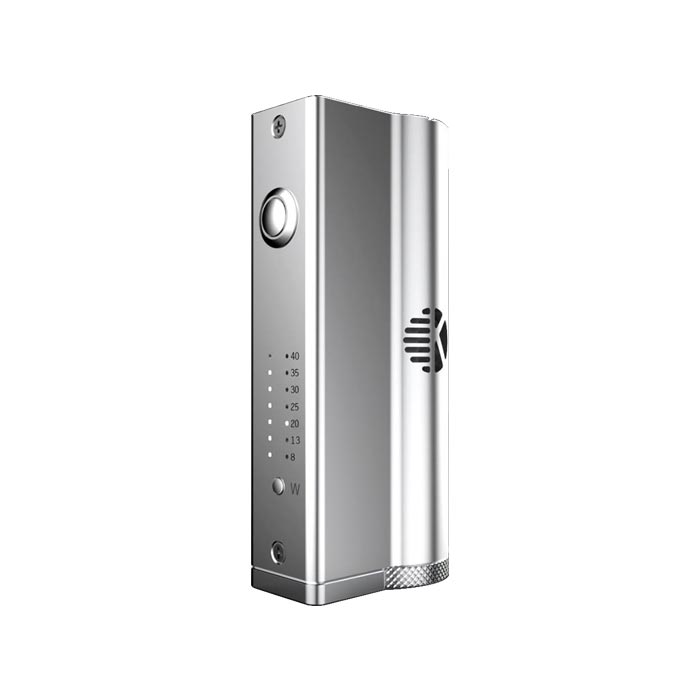 There are so many mods available to purchase, but before you do, you need to decide what your plans are for the future.  When you buy this mod, is there a chance you'll want another when something newer comes out?  We often do this with our cell phones… we'll buy an iPhone 5, and then only a few months down the road, the iPhone 6 comes out and we're just dying to get it.  This is how mods work, new and improved versions come out very quickly and you may end up wanting to get that newer version.  With that said, if you think for even a moment that you might want to purchase another mod, we recommend that you do not go all out price wise, because an updated version of that mod will certainly be available not long after.
We also recommend that when purchasing a mod that you purchase one with a bit of lead way in wattage.  What we mean by this is that some clearomizers require more wattage for the best performance, and it's best to have more than enough wattage pack in your mod than to not have enough.
Here are a few mods that we recommend.  With these mods, you'll need to compare prices, maximum wattage and battery life to see what fits you best.  The higher the wattage, the more power your mod will have, the higher the mAh (Milliamp Hour), the more battery life your mod will have.
Mods We Personally Recommend:
Cheap Cost:  

Kanger KBox Mod

Cheap Cost / High Wattage / Big Battery Life:  

Eleaf iStick 50W

High-Cost / High Wattage: 

Pioneer4You iPV V3

High Cost / Hard Hitting Power:  

Conspiracy Box
Buying A Clearomizer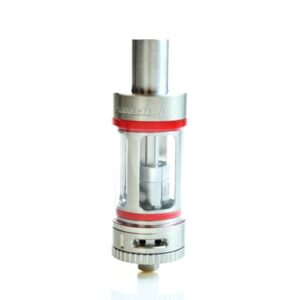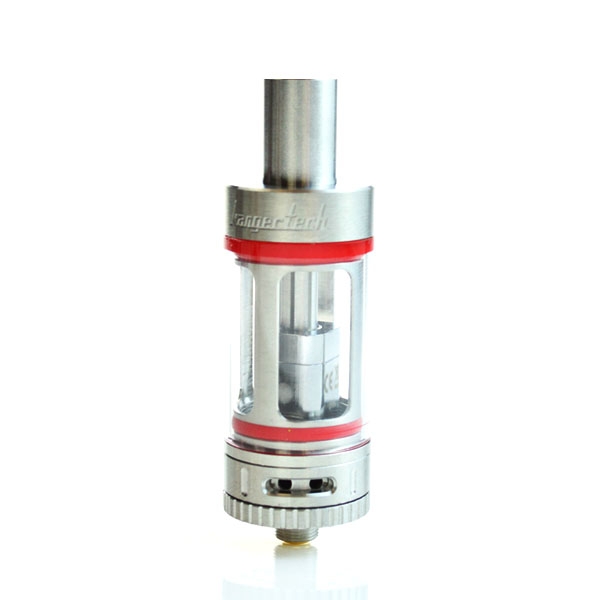 When on the search for a clearomizer, you'll want to look for multiple things, then compare them with others to find which clearomizer will suit you best.  There are many options available on today's market, so we're sure you'll find something that fits you the best.  Below we'll list parts and explain them in detail so that you'll not only know what to look for when buying a clearomizer, but also what to compare with others on the market.
Size / Tank Capacity:  It's understood that many vapers like to keep a low profile setup, so they often looking for small clearomizers.  However, for appearance and comfort these vapers are also giving up tank capacity.  This means that there is a trade-off going on, where you sacrifice how much your tank can hold, for the looks and the comfort of actually using the device.  When buying, you'll want to find what you're willing to sacrifice, because you can't have the best of both worlds when it comes to size and tank capacity.
Appearance:  Since you'll be carrying this with you in public and just because you should never purchase something that you're not comfortable with as far as appearance goes just because it performs well, we highly recommend that your feelings on appearance of a clearomizer should definitely account into the decision-making process of buying.
Features:  Clearomizers are much more advanced these days, and they're now judged by the features that come with them.  Some have features like super sub-ohm coils, some have build decks, some have adjustable airflow with a certain amount of air holes, while others don't.  You should list all the features a clearomizer has that you're most interested in, then compare it with the others.  You'll want to look for a clearomizer that is more versatile, so that it'll be the perfect fit no matter which device you pair it with.
Resistance:  Lately, resistance has been key to a clearomizer purchase.  Now that sub-ohm vaping has become the standard when using clearomizers, you'll definitely want to look for a clearomizer that offers the lowest resistance, but yet still offers those higher resistance coils just to give you the option.  Remember, not all setups are good for super low resistance levels, so pick your clearomizer wisely.
Clearomizers We Personally  Recommend
Beginners:  

Aspire Nautilus

Clouds / High VG:  

Aspire Atlantis

Clouds / Features / High VG:  

SubTank Mini

Clouds / Super Sub-Ohm / High VG:

Arctic Tank
Buying A Rebuildable Dripping Atomizer
Though it seems as if many vapers are just buying any rebuildable dripping atomizer that they think looks good, that's certainly not what's happening.  In fact, you would be surprised to know that buying the right dripping atomizer can be a make it or break it deal when it comes to flavor and vapor.  There are some dripping atomizers that perform best when shooting for flavor, and others that perform best when trying to create a big vapor production, while there are also ones that find a medium and suit well for both.  So that you know exactly what dripping atomizer to buy, we'll explain them a bit to choose your path for your next purchase.  So, which is it for you?  Flavor, Vapor or both?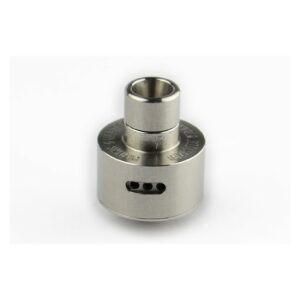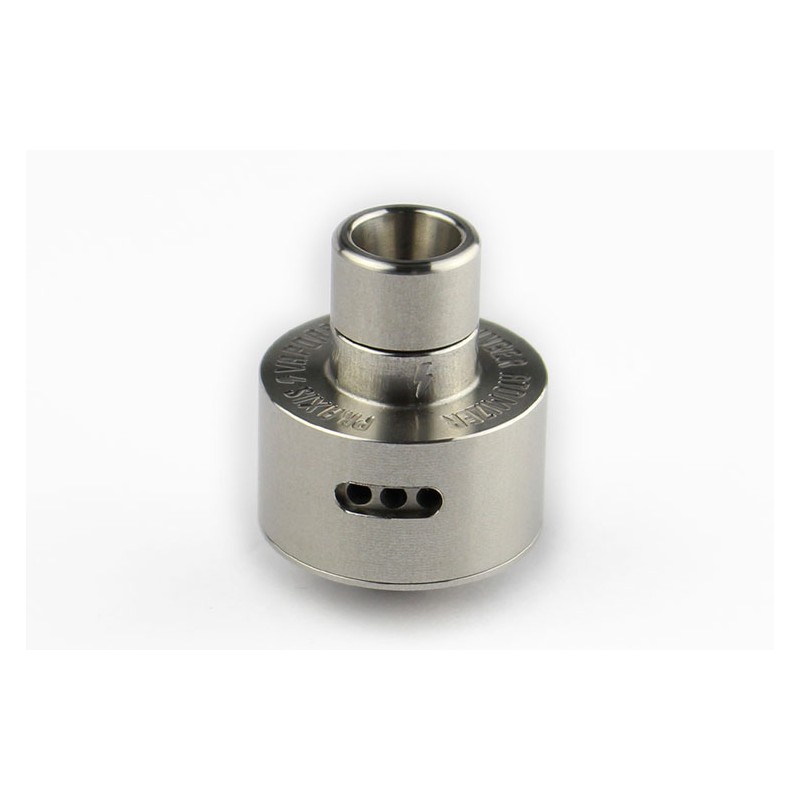 Flavor:  When buying a dripping atomizer for flavor, you'll typically want to find an atomizer that has a small chamber or a way to limit airflow.  When you mix air with vapor, it tends to spread the flavor out a bit more, so when you entrap it a bit, the flavor is more pronounced.
Vapor:  If you're looking to chase clouds, then it's going to be all about airflow when buying a rebuildable dripping atomizer.  With the right amount of airflow and a solid set of coils, achieving big clouds is rather easy.  You'll also want to look at how the airflow is designed and make your judgement on how well that airflow design will work for the type of build you're planning on using in your atomizer.
Both:  Look for an atomizer that isn't too large, has decent airflow, even adjustable so you can control everything, as well as deck space for special builds when trying to achieve the best of both worlds on a rebuildable dripping atomizer.  There are so many things to count in on a purchase for getting the best flavor and vapor, so it'll definitely be a task finding the right one for you personally.
Features To Look For:  When buying a dripper, you'll want to make sure there's ample room on the deck for future builds, find something that has a drip well so it can help hold more e-liquid, and posts that have big post holes just in case you want to do special builds in the future.
Rebuildable Dripping Atomizers We Recommend
Buying A Rebuildable Tank Atomizer
Buying a rebuildable tank atomizer gives you the ability to rebuild your own coils and also holds your e-liquid as well, which will eliminate having to continuously drip as you would with a dripping atomizer.  Though you're rebuilding and can customize your vape, the problem with rebuildable tank atomizers has always been that they often leak and don't have enough airflow.  Some manufacturers have fixed these issues with the latest RTA's that have surfaced on the market, making these tanks that much more desirable.  If you're looking to buy a rebuildable tank atomizer, we have some suggestions on what to look for so that you make a solid purchase.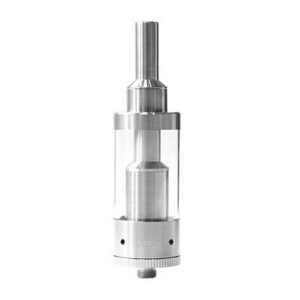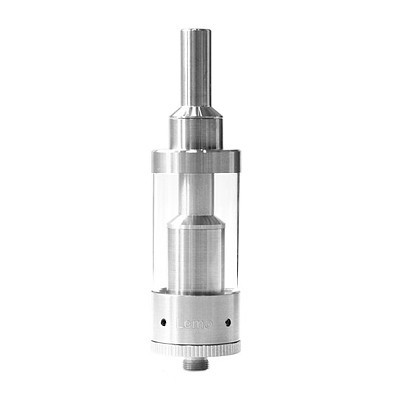 Reviews:  You'll first want to start by looking up as many reviews for the product as possible.  Listening to consumers feedback will let you know if the rebuildable tank atomizer has enough airflow, is designed well enough where it doesn't leak, and how friendly the rebuild deck is.  These reviews are definitely something you should listen to and use when buying a rebuildable tank atomizer.
Airflow:  You'll want to look for a rebuildable tank atomizer with the most airflow.  If you're looking for the best vapor production, big airflow is going to be your best friend.  Compare rebuildable tank atomizers and see which has the best airflow for what you're personally looking for.
Design:  Paying close attention to the design of a rebuildable tank atomizer is key.  The design will pay off when it comes to the airflow, the ability to wick and the ability to hold your e-liquid.  If there have been reports of a design flaw with an atomizer you're looking at, it's best to look the other way.
Features:  The Features of an RTA are also something you should keep in mind when comparing these tanks to one another.  Does this one have the ability to control the flow of e-liquid, does this one have a way to increase or decrease the tank capacity, among others.  However, features aren't everything… believe me.  Some features offered with RTA's are just gimmicks to get you enticed to purchase.  This is the point when you should heavily rely on those reviews.
Build Deck:  You'll want to make sure that the build deck on the RTA is even worth fooling with.  There are many nice tanks out there, but most are aggravating because the build decks are frustrating and too small.  Unless you're just looking forward to being super fiddly, I would go with one of the easiest build decks, because remember, you'll have to continue to rebuild your coils.
Rebuildable Tank Atomizers We Personally Recommend