Victory Electronic Cigarettes announced today that they have officially changed their name to Electronic Cigarettes International Group, Ltd.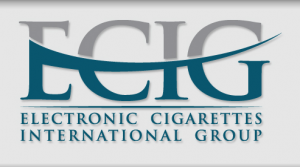 What is most unique about this change is that the stock ticker symbol now displays "ECIG".  Since going public a year ago, ECIG has outstandingly shown great progress.  The firm has grown rapidly and has made multiple investments and partnerships within the first six months including Field Texas, VAPESTICK, FIN, and others. ECIG has built a stellar company on its own and through multiple acquisitions, which allows them to capture multiple revenues through a slew of platforms, including the launch of new brands and products around the world. This has allowed them to secure new major accounts throughout all business units.
The company's new corporate website is now under the domain name ECIG.co. The website features new consumer friendly links to the Group's brand and subordinate company websites allowing consumers new easy access to important brand and product information and instructions on how to buy products online or at major retailer partner sales locations.
We are proud of our roots as Victory Electronic Cigarettes, just as proud as we are of our colleagues and partners and their great brands and businesses they built. We have all come together and aligned to a common vision to build the largest independent ecig company in the world. As a leadership group we dedicated ourselves to make a difference and provide an alternative for the more than 1.3 Billion smokers around the world. Our new corporate name of the Electronic Cigarettes International Group (ECIG) is inclusionary for all our current and prospective partners, assertive in our industry leadership role, and reflective of our global geographic footprint and global approach to building our business.