Does a products price, such as e-liquid, determine your perception of that e-liquid brand or company?  This has been a question that has kept me wondering for quite a while.
As an example, Mt Baker Vapor (MBV), a very popular e-liquid company among the online vaping community, has some of the best prices on e-liquid. However, MBV is often viewed as just a good source for cheap e-liquid, while there are others that view MBV as good e-liquid just priced exceptionally well. As a reminder, MBV took home 3rd place in Guide To Vaping's Best of 2013 with more than 1,000 votes cast. It was also a nominee for Best E-Liquid Company 2013, and even took home the crown for both Best Pricing: E-Liquid 2013 and Best Customer Service 2013, which boosted its presence in the online vaping community that much more.
I've always viewed Mt Baker Vapor as a popular brand because of their low-priced e-liquids, and honestly thought that's why everyone else favored them. Even after them winning multiple categories on Guide To Vaping's Best of 2013 I've never tried their e-liquid and my perception of them continued to stay the same. However, I finally decided to see what all the fuss was about and give the popular e-liquid brand a try. MBV sent me multiple flavors that sit within their line-up and I was shocked to see that the pricing didn't go along with its taste. To my surprise, it wasn't just about the pricing, the flavors were indeed, good.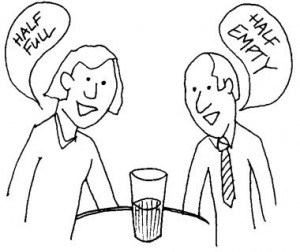 Halo e-liquid is more of an expensive brand, so does that determine your perception of them? – Some may view their e-liquid as a premium product or better than say your average mom-and-pop brand just because the Halo e-liquid is priced higher. However, I don't believe that Halo e-liquid is any better than the rest of the markets flavors. I believe that Halo is able to price their e-liquid higher because they've built a sturdy image for themselves.
What's going on here is that the pricing of a product does in fact determine the perception many people receive from a brand or company. This is the same case throughout many industry types, and apparel is one of them. Old Navy has great clothing and my family and I actually shop their frequently. Now, if I would hold up an Old Navy shirt and a Tommy Hilfiger shirt in front of many people and ask them which is the best, most people would say Tommy Hilfiger. Because of its larger price you immediately perceive it as a higher quality or better in general. To much surprise, most of the Old Navy clothes happens to fit us better and the plus is that it's priced cheaper.
So, you tell me, does a products price determine your perception of that company? Let us know your thoughts in the comments below.