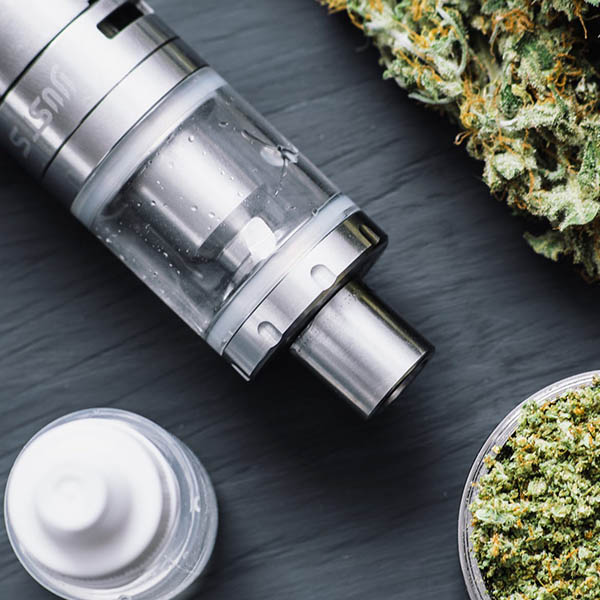 Vaping THC and THC oil are increasing in popularity at an overwhelming rate. Due to the legalization of marijuana in various states, manufacturers have had greater opportunities to create modern equipment to make cannabis consumption easier, healthier, and incredibly discreet. Vaporizing cannabis is at the forefront of legal consumption and we want to tell you all about it in this guide to vaping THC and THC oil.
Without any strain, vaping THC is easier and more enjoyable than any other available method. Vaporizers come in many shapes and sizes and allow you to start vaping THC and THC oil by using either cannabis flower (marijuana) or concentrates (resin extracts and oil).
Why Are Vaporizers Gaining In Popularity
Vaporizers are gaining in popularity over traditional methods of consuming cannabis because the whole process is much easier. The do-it-yourself (DIY) aspect of cannabis is removed from the equation, allowing for a more enjoyable experience. The point of combustion is also removed from the equation as well, leaving you with vaporized cannabinoids with powerful, beneficial, more enhanced effects. If you enjoyed traditional methods of consuming the THC cannabinoid, you are going to love the potency of vaping THC and THC oil.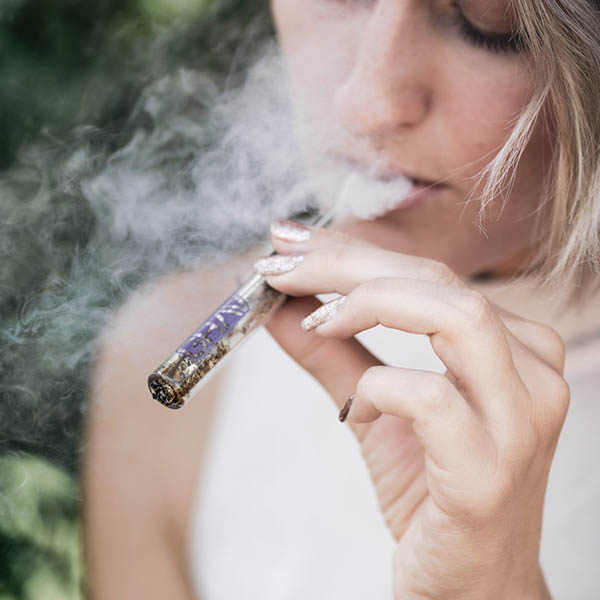 ---
What Is A THC Vaporizer?
Like many vaping devices on the market, a THC vaporizer is constructed using the same concept. It is a device constructed of a shell, which encapsulates a heating element. It could be powered by batteries or an electrical cord leading to a source of power. The heating element receives information from a microchip that has been programmed to not exceed a maximum temperature.
Most vaporizers today are built with this temperature control feature so that there is never a point of combustion. Vaporizers typically offer a range of 356 to 374 degrees Fahrenheit but can reach up to 410 degrees Fahrenheit, just below the point of combustion. This is the best temperature to vaporize cannabis since it increases the number of cannabis by-products activated and produces the most vapor. This results in greater potency, which in turn strengthens its medicinal benefits.
There are several vaporizers on the market today and as a result, people vaping THC and THC oil is growing by the day.
---
Cannabis Vaporizers For Vaping THC and THC Oil
While cannabis vaporizers are fairly simple in design, each of them is different in the purpose they serve. Some are designed to vaporize flower, some are designed to vaporize concentrates, some vaporize CBD e-liquid, and there are even some that cater to all like the PAX 3 Dry Herb and Concentrate Vaporizer. Some vaporizers are large, some small, and some of them are portable or have been created to be more stationary. There are several options of vaporizers so that you can enjoy vaping THC and THC oil.
Deskop / Tabletop Vaporizers
A desktop vaporizer, also known as a tabletop vaporizer, is a device that is designed to be stationary, and often includes a temperature control feature that requires a solid surface for it to sit on. Many of these vaporizers will include temperature adjustments, both a heating chamber to house flower and a heating element that will perfectly heat the flower below the point of combustion.
You can find various tabletop vaporizers on the market, with some similarities and others completely different in design. Some have a bag that will house vapor, which you then remove to inhale the vapor. There are others that feature a long stem or tube that you can inhale from, which links directly to the vaporizer. Most of these tabletop or desktop vaporizers are designed to vaporize flower but there are other stationary vaporizers that are capable of vaporizing concentrates and such.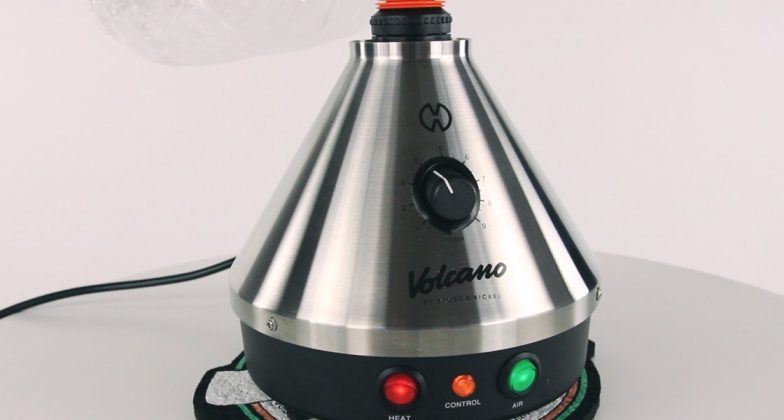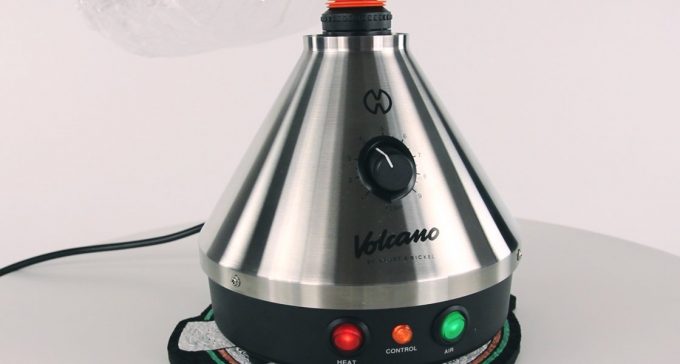 Portable Vaporizers
Just as the name references, portable vaporizers are more portable and can be moved due to their small, discreet size. However, they function similarly to a tabletop vaporizer. There are some portable vaporizers designed for flower, some for concentrates, and there even some that can vaporize both within the same device. These portable vaporizers have a battery, heating element, and a press of a button activates it.
Once the battery is activated, the heating element will heat the flower or concentrate at a specific or preferred temperature, below the point of combustion. There are many types of portable vaporizers, all designed to work with the material you plan to use. Research what each portable vaporizer is designed so that you get the right one for the material you want to use.
Vape Pens
Vape pens are small, often boast a slender design, and are very discreet. They are built this way to generate better convenience, and because this special type of vaporizer is designed to vaporize distillates and oils. The construction of the device is simple, containing a battery and a cartridge. The cartridge also contains a heating element that once activated will heat the liquified material, which is concentrated versions of cannabinoids and terpenes, below the point of combustion. Some of these vape pens come pre-filled, while there are others that do not, allowing you to fill them yourself. With several vape pens available on the market for you to use, you will need to find out which vape pen is best for you and the material you are using.
Disposable Vape Pens
With greater innovation from manufacturers, disposable vape pens are increasing in popularity in 2020. There are several brands that are now carrying disposable vape pens that are designed for temporary use. Just like with nicotine disposable vape pens and products like the DOSE Disposable CBD Vape, disposable vape pens containing cannabis allow you to vaporize the material until it is gone or until the battery dies. You do not have to recharge a disposable vape pen or refill it. These disposable devices are appealing to many consumers because they are far cheaper than buying a device that is created to be reused time and time again.
---
Consuming Cannabis For THC
You can consume cannabis with vaporizers by vaping flower or concentrate to enjoy the effects of THC. Using the cannabis flower for vaping THC is the more traditional method, while concentrates, such as THC oil and live resin extracts (for dabbing), are more modern methods that produce more beneficial results.
When using THC oil, you can or cannot expect various cutting agents and flavors. For vape pens, the THC oil is used to create a flavorless, tasteless distillate. It can be used in its raw form or combined with flavoring, vegetable glycerin and/or propylene glycol to dilute, enhance flavor, and increase vapor production.
Controversy Surrounding Vaping THC
There is now a lot of controversy surrounding vaping THC and THC oil due to the vaping illness outbreak that began late 2019 and surpassed early 2020. After nicotine vaping took a large part of the damage from the media fallout over the outbreak, it was ultimately black market THC vaping carts that the CDC claimed the EVALI outbreak as the culprit. Illegal operations using the Vitamin E Acetate thickening agent claimed the lives of as many as 60 people vaping THC oil and sickened more than 2,700. Cases peaked in September 2019 throughout Illinois and Wisconsin and have slowly declined since. Popular brands such as "Dank Vapes" were responsible but since have disappeared due to consumer awareness and legal actions.
It is fine to vape THC products but you definitely want to do the homework on what you are buying. Seek out reputable companies, learn about their past, and be sure that what you are inhaling into your body is proven safe.