Arguably the best addition to the vaping industry since variable wattage, Salt Nicotine Juice has become the latest hit. It has become a vaper's 'magic sauce' for experiencing high nicotine e-liquid without the harsh throat-hit often associated with high levels. Now users all over the world are trading in the mod and replacing it with the 'pod'. Vapor pod systems became extremely popular just a few years back when Juul released their proprietary device known simply as the Juul. The device quickly became a staple pod system and set forth a path for a whole new category of both device and e-liquids. With the release of the JUUL, a closed system device,  Salt Nicotine Juice was born.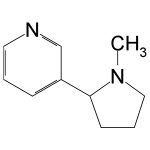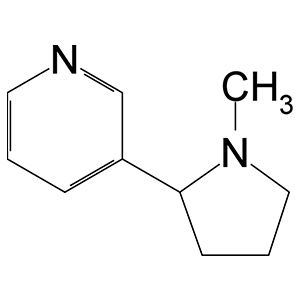 Salt Nicotine Juice is a type of nicotine that comes naturally from the tobacco leaf. It's a form of nicotine that is considered to be more stable when in comparison with traditional freebase nicotine that is used and has become the industry standard in e-liquids. It's different in many ways, such as requiring a higher temperature to properly vaporize and ions do not travel to the nicotine receptors in your body as easily. To be quite honest, Salt Nicotine Juice isn't the most efficient way to deliver nicotine to our bodies, yet many continue to use it. The question you're asking is why? Hold up, we're getting to that part!
Vapers love nicotine, and many of them crave it, while others do not. However, for those that do, they would like to vape higher nicotine levels but cannot due to the harsh throat-hit it produces. This is why Salt Nicotine Juice has become so popular — it's all about the high nicotine strengths without the harsh throat hit. Many of us have always known that vaping as much as 50MG of nicotine is crazy, and most of all dangerous. However, this is now possible with the special formula of Salt Vape Juice. It features a prized ingredient known as Benzoic Acid, which makes the Salt Vape Juice smooth and tolerable in extremely high strengths. Benzoic Acid also creates a reaction that will allow Salt Vape Juice to be absorbed just as easy as freebase nicotine, along with allowing the Salt Vape Juice to be vaporized as much lower temperatures.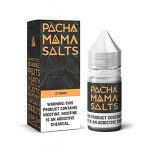 What have you learned today from this article? That the difference between Freebase Nicotine and Salt Nicotine is that Salt has lower pH levels due to the Benzoic Acid and Freebase Nicotine has a higher pH level. With the higher pH level, the higher you go in nicotine strength, the harsher the throat hit. With Salt Vape Juice, pH levels are low, allowing you to enjoy a smooth vape.
Today, there are hundreds of vape juice brands that utilize Salt Nicotine, and West Coast Vape Supply is one of the largest online suppliers. The site has always been known to house an extraordinary amount of products, ranging from devices, tanks, accessories, and traditional vape juice. However, they're now one of the largest suppliers of Salt Nicotine Juice, carrying more than 50 brands, which consists of over 150 different flavors. If you're on the hunt for a pod system or maybe you just need an outstanding and very dependable source for your salts, we urge you to visit West Coast Vape Supply for the industry's most popular salt nic brands.