Thanks to the innovative spirit of the vape community, there is a handful of leading brands that really stand out among the rest. However, today we will not mention any best vape or famous brands; we're going to discuss something different. Believe it or not, your vape says a lot about you. With that in mind, why not go nuts and try something special and interesting to light up your life? We've even found a few awesome vapes that inspire all vapers.
Game Controllers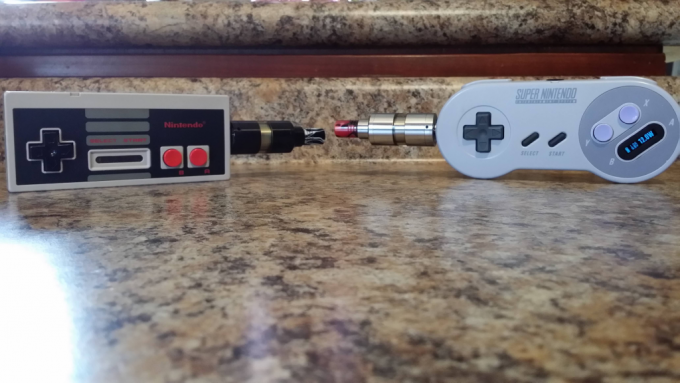 Anyone who has played video games in the 80s and 90s must remember the Nintendo–a gaming console that is making a comeback through the NES Classic. Of course, the Super Nintendo ended up being just as iconic – for many millennials, it was their first gaming console that got them into the hobby. 
These two vapes creatively integrate the classic designs of the consoles with the vaping devices, allowing you to enjoy the vaping experience while refreshing your childhood memories! That's creative!

Iron Man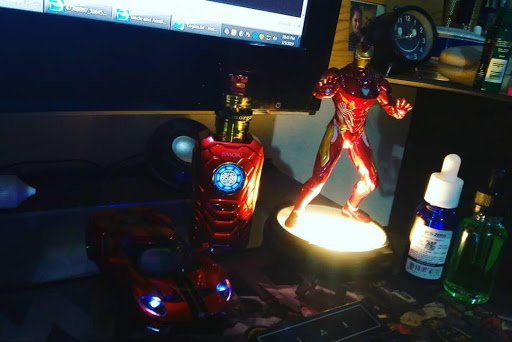 From the colorful chrome-like finish to the aggressive and futuristic design that very closely resembles the Marvel superhero's power armor, the mod definitely has a very niche appeal when it comes to the overall aesthetic design. Even the color screen heavily mirrors the arc reactor located on Iron Man's chest.
Tony Stark would probably be proud. Or maybe he'd mock you relentlessly. It's really tough to say – all I know is that this is an awesome mod, and I'd love to install one myself as I am an Iron Man fan.

Revolver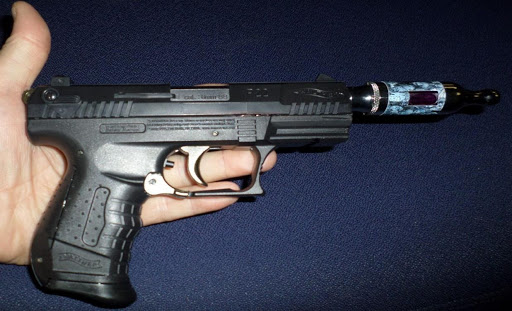 Look at this one! As cool and portable as it is, I'd suggest not taking it to the public if you decide to acquire one for yourself. It looks like a real handgun, especially if you give it a passing glance. And it's suitable for big clouds chasers and a good choice for those who want to choose a gift for your dad, bro or boyfriend.
Airgo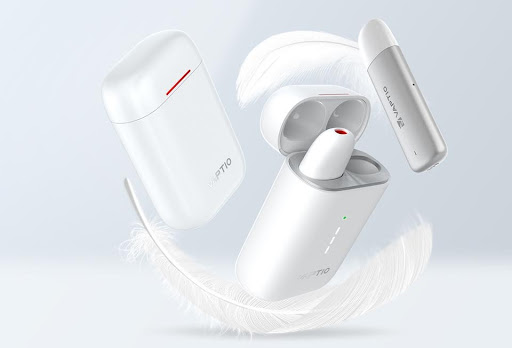 AirGo is a miniature pod system that consists of a little battery and a pocket-sized charging box. To be honest, I thought it was an airpod at first. It's light, elegant, and portable.
This AirGo feels like a throwback to the early e-cigs that came in with a charging pack, but the device is more indicative of a post-JUUL era with an Apple-flavored twist. 
MOTI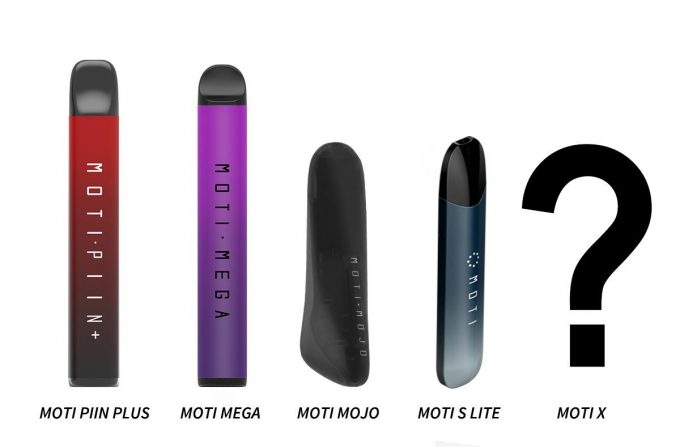 MOTI, a leading e-cigarette company, is always trying its best to use the quality raw ingredients, coupled with cutting edge technologies and the best designs to provides customers with the best flavors, pleasurable vaping experience, and environment-friendly technology in the e-cigarette market. They're dedicated to developing creative design and innovative products in order to bring something new and interesting in the vaping world. Let's see what they are engaged in the latest devices.
MOTI PIIN Plus

is the escalated version of the popular vaping product MOTI PIIN, a pre-filled nicotine salt disposable vape device that brings you rich flavors and denser clouds from the very first puff. 

MOTI Mega

is a disposable vape providing DTL vaping experience for users. Its perfect combination of the freebase nicotine and the polymer cotton brings you more sensory flavors than ever. You can enjoy 'mega clouds' with this excellent vape.

MOTI MOJO

merges mathematics and art into practical vaping products that provides exquisite holding and touching feeling. The newly upgraded polymer cotton ensures MOTI-MOJO users with exquisite smooth tastes without burn taste worries.

MOTI S Lite

is a rechargeable vape device that is elaborately designed for ultimate flavor and tech-stylish trends. It is powered by the Frequency Conversion Chip and the advanced FEELM Coil, designed with Five-layer Leak-proof Design. Each puff generates sensory taste with denser clouds. 

What about

MOTI X

? Why is it so mysterious? It's said that it is the first pod mod among all MOTI products. 
All products mentioned above are coming soon. MOTI team is working hard to make them perfect and impressed. Also, many vapers are looking forward to their launches and can't wait to taste them. Let's stay tuned.
Well, today, we dived into all these interesting vapes in 2020, what do you think of them? Do you have anything more interesting to share with us? Leave your comment below. Enjoy your vaping every day!