Is your disposable vape pen not working? Then you've come to the right place for a complete breakdown. You've probably landed on this post because you too are experiencing the woes of using a vape pen. No need to panic because out of the millions of people that use these devices, there is bound to be some of them that are faulty before you ever even wrap your lips around the mouthpiece.
Continue reading and we'll provide a complete breakdown of why your disposable vape pen doesn't work.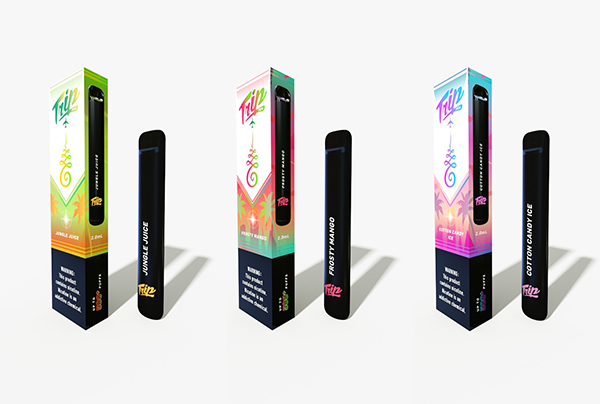 Why Is My Disposable Vape Pen Not Working?
Your disposable device not working isn't a cause of your doing. In fact, many of these disposable devices won't work before you even open the packaging that holds them. This is common among the millions of devices these manufacturers produce daily. You have to remember, that these disposable vape pens are very cheap, cheaply made, and have been thrown together on an assembly line. There are bound to be a few bad apples between assembly and shipping, so don't base your purchase on looks or the ejuice flavors that come in them.
Your disposable vape pen doesn't work because it possibly never worked from the beginning. This can be because of a bad internal connection, a faulty battery, or the coil (heating element) that may be faulty or damaged from shipping. Since these devices are cheap, it shouldn't be a problem for the vendor to provide you with a replacement at no cost to you.
Can You Expect This From The Next Disposable?
Honestly, it's a game of chance with these disposable vapes. Some of them will work perfectly, while others won't even work from the start. It's a toss of a coil, so don't get bent out of shape when you get a 'dud'. It's best to get with more established disposable vape brands, like Pop Vape, and Hyde, which also come with the most delicious Hyde flavors to choose from.
However, you can potentially limit running into these duds by choosing a brand with a solid backing. For instance, checking out the reviews, how popular the device is, and even learning more about the brand can help. Then again, you have to remember, that there will always be a few bad apples in the batch.
FIND DELTA 8 DISPOSABLE VAPES HERE
FIND DELTA 8 DISPOSABLE CARTS HERE
How Do Disposable Vapes Work?
The disposable vape pen not working is enough reason to want to learn more about how they work. The device is one single unit, referred to as an all-in-one vape pen. It consists of a shell, which is the body. This body houses a pre-charged internal battery, a heating element (which is the coil), wicking material, and a cartridge that is pre-filled with vape juice. These cartridges can hold regular vape juice, as well as CBD vape juice, depending on what you buy.